About Us
Nancy Shelvey and Lacy Allison
Professional Floral Designs
Blossom & Bloom Floral is a full-service florist and one-of-a-kind gift shop. We strive to offer the highest quality florals and designs, as well as locally sourced gift ideas.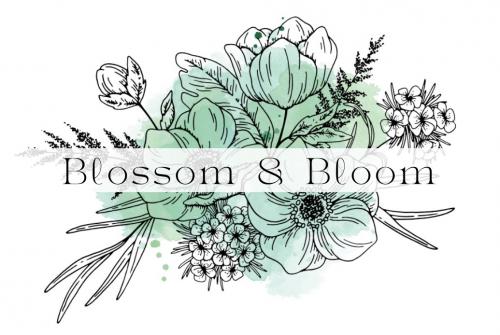 We have a passion for creating beauty in a variety of ways,
from contemporary concepts to personalized creations to traditional styles.
Here at Blossom & Bloom Floral we feel honored to be invited into your celebrations, love stories, and expressions of care. We adore helping you express your deepest feelings through the richness of color and design. From designing the perfect bouquet and centerpieces, to sending a little something extra to say "I'm thinking about you," to finding the ideal arrangement to help you pay tribute to a lost loved one, we are here to do what we can to make your life events as beautiful and meaningful as possible.
Every week we stock our cooler with a wide variety of colorful blooms and many textures of greenery, and we make sure to try and use local growers whenever the season allows.
We love supporting local! Carthage and the southwest Missouri area is full of wonderfully talented artisans. Our goal is to continue to grow our collection of one-of-a-kind gift items from local creators. When you choose a gift item or gift basket from Blossom & Bloom Floral, you are not only supporting our small Carthage business, but you are often also supporting another southwest Missouri family.
Whether you are looking for custom designs, unique gift basket ideas or a grab-and-go bouquet, we look forward to serving you at Blossom & Bloom Floral!